About Me.
At my core, I am a builder.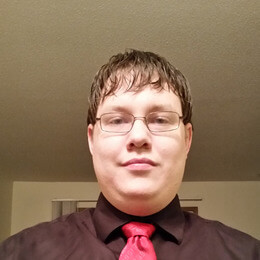 Whether it's building exciting new coding projects with WordPress and custom plugins, building up my own knowledge as I tackle a new skill or read a new book, or building up others by teaching them what I know, I aim to create and improve.
When I'm not coding, I love to read, to spend time with my family, and to build minds by teaching.
What I Can Do For You
What I Offer
Assisting
Having trouble with a plugin or theme error? Just need some ideas for starting?
Let me help!
Communicating
Tried working with others before and just ended up scratching your head? Or maybe you're tired of waiting weeks for an update on your project.
Creating
Let's bring your creation to life! Impliment solutions that match your individual needs, and feel in control of the process as we work together to figure out the best method for you.
Innovating
If you feel like you just can't find what you want, don't sweat it. We'll build it together!
Let me help!
See What Others Say
Tell Me Your Vision
Recent Codeable Reviews
276

completed projects


4.99

/ 5 Average Review Score
Dan could not have been any better. Right from the start, he answered every question I had quickly. He achieved exactly what i needed from my Gravity Form coding request. I will definitely use Dan again. Without a doubt a super talented individual. Thanks, Rob Nickels Owner. Rob Nickels Tennis Inc.

- ROBERT NICKELS

Dan is awesome! A true professional who does excellent work. Thank you for getting this job done right!

- Gary Gil

Dan is hands down the best developer we have worked with. He was concise, clear, insanely fast, very easy to work with and went over and above what was asked of him. We have complicated Woo Commerce issues and he immediately understood the problem, fixed it quickly and tested everything before handing it over. He is available and super responsive. I have total confidence that Dan can tackle anything. He is brilliant and codeable is lucky to have him on their team. Hire Dan you won't be sorry.

- Sean Bryden

Dan has completed multiple projects for me over a couple of years and he does excellent timely work for a fair price! Thanks Dan

- Dick Van Dyke

Dan is amazing!! He quickly fixed all my speed issues on my website along with a few other issues(I had no idea I had). Dan took my page speed rating from a F to an A. I am extremely pleased with his excellent work. I will be hiring him again!

- Susan Davis
Work With Me!
Hire Now via Codeable
Here's what you should know about Codeable:
Always free to post your problem/project and chat with me or other experts about how we can help!
Pricing is $70-$120 USD per hour and estimates are based on approx. # of hours, complexity, and urgency.
If you receive an estimate it's always no-obligation to hire and proceed.
Or, if you have questions, contact me first!